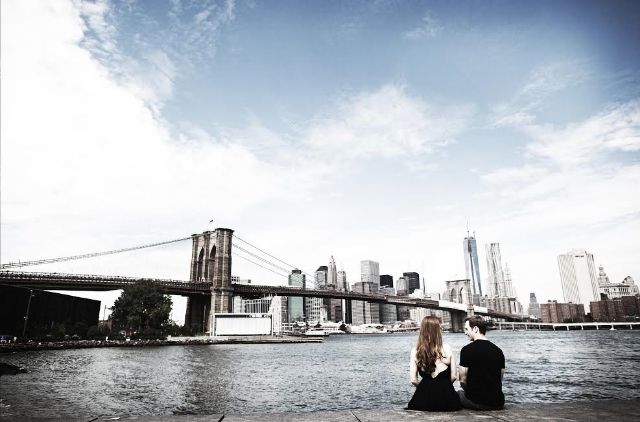 Hello Goodheart readers! My name is Elizabeth, and I lead the product design for
Mercer + James
, a men's grooming and accessories brand that I started with my hubby a couple years back. When the opportunity to do a guest post on Danica's blog arose, it took me some time to figure out a good topic to cover. Since Danica focuses mostly on female readers, I thought I'd keep the men's shaving tips to myself and write a little about starting and growing a small design business. It's a topic that a lot of people ask me about, as starting a small design business seems to be a dream that's widely shared. From close friends to new acquaintances, people always want to tell me about their idea, and lament the difficulty of finding time and getting it off the ground. In my experience, starting is the biggest hurdle! So to dive right in, the following are the biggest tips I've learned about starting my own small design business. I hope they help you dive in with your own dream venture!
1. Choose something that reflects your passion and experience
Mercer + James sprung out of my hubby's search for a great men's shaving set. After having several junky models from big-box stores, he was ready to upgrade to something old-school and made to last. We visited some of the "high-end" brands, and after having a heart attack at their prices(something has to pay for all those ads and fancy storefronts) we set out to design something of our own. Our first creation was the
Van Alen Deco shaving set
, which was the result of lots of trial, error, and rounds of development to create something for ourselves. The reason for giving our origin story is that men's shaving is something that affected us personally, and that we knew a lot about. This ensured our designs and business choices all came from a place of experience and knowledge. If you want to dive into a small business, you'll do much better if you're developing something that affects you personally. I've had friends start businesses before where their driving force was that the market seemed profitable. Making a reasonable profit is important in any business, but if it's the driving force it will inevitably show up in the quality and experience for your customers. Businesses like that never last for long.
2. Just start! But start small.
You don't have to have every detail worked out for your business... if you start small. If you want to sell a product, it's easier than ever to start a fantastic shop online. Set aside a weekend, build a shop, and dive right in! You'll learn quickly what works for you and what doesn't, and with an online shop it's very simple to course-correct. We absolutely love doing business online, through our website
www.mercerandjames.com
; it lets us try new things constantly, and lets us reach people all over the country, which we could never do if we had only physical locations. The same can be said about starting small with your merchandise our classic shaving oil and post-shave tonic are still made in small batches, allowing us to control quality very tightly and also never have to manage huge inventories. Some people open up a physical location and throw money into huge starter inventories that put too much pressure on their success or failure. Let this be a future goal, for after you've ironed out all the kinks!
3. Always shoot for the moon
Being better is what drives every decision we make as we design new products. There will always, always be someone cheaper or faster; successful small businesses in today's market can't compete on price. What we can bring to the table, however, is amazing quality and refined style that just doesn't come off a mass assembly line. We've chosen to create a collection that mixes custom-designed sets and classic hats, as well as carefully curated items like our straight razors from Thiers-Issard, which are the best quality in the world. If you want to start your own business, make sure that what you offer is something better, not more of the same.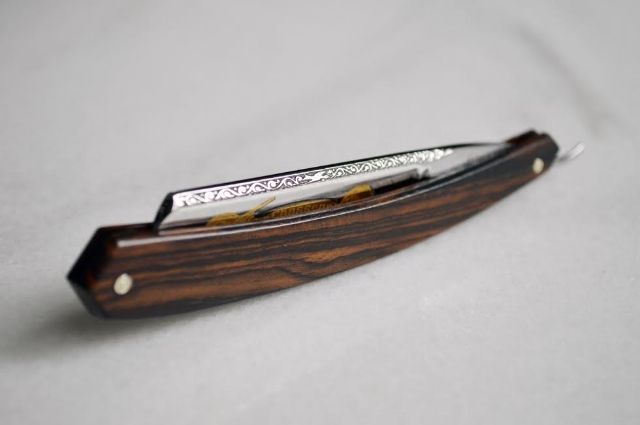 I could certainly wax poetic for the length of a book on all the tips, tricks, and craziness that I've learned over the past few years with Mercer + James, but these three really are the big ones. I hope they'll help you dive in properly to your own dream venture!
-------------------------------------------------------------------------------------------------------------------------
Are you ready to start your own business yet?? Thanks to
Mercer + James
for such a great post and for sponsoring! Don't forget to check out their site! Their items would certainly make great gifts for the men in your life.