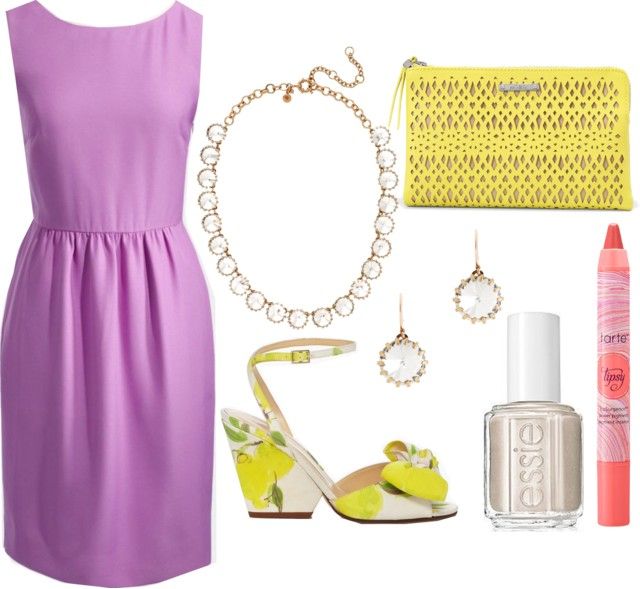 This month's
Friday's Fancies
is all about wedding wear. I personally don't have any weddings to attend this year, but this is the perfect excuse to have some wedding attire inspiration for when I do. Weddings are the perfect place to embrace color and florals, or is that just me? Loving this violet dress that's also on sale!
This outfit includes:
Sleeveless Ruched Dress
from J.Crew Factory (only $39.50!!)
Iberis Heels
from Kate Spade
Double Clutch
from Stella & Dot
Crystal Venus Flytrap Necklace
from J.Crew
Crystal Venus Flytrap Earrings
from J.Crew
Essie Polish - Cocktails & Coconuts
from Ulta
Tarte Power Pigment - Tipsy
from Ulta
Have a wonderful weekend!