Gift giving season is upon us. With all the holidays coming up, from Thanksgiving to New Year's, there's bound to be some people you need a gift for but have no clue what to get. Here are some great options for almost everyone.
Snowday Candle
from Bath & Body Works
Candles are always a good idea. Some of my favorite holiday scents are from Bath & Body Works, and they always have good deals! Other options:
1
,
2
,
3
,
4
Faux Fur Throw
and
Fuzzy Throw
from Target
A blanket might be a random choice, but it's a great one. You can find blankets at great prices and it's perfect for the cold weather. Other options:
1
,
2
Hot Cinnamon Spice Tea
from Harney & Sons
Another great gift for the cold weather. The Harney & Sons Hot Cinnamon Spice is my favorite and perfect for the holiday season. Pick more than one tea or add a cute mug(s)!
Après Ski Latte Mug
from C.Wonder
I feel mugs are a practical gift, but find some pretty ones and add a favorite tea or hot chocolate and you've got yourself a great gift! Other options:
1
,
2
,
3
Red & Black Raspberry Jam
from Sturm's Berry Farm Inc.
This is the best jam. I found it at the berry festival in Portland and have not looked back. It is the BEST gift! Seriously, your friends and family will forever love you for bringing this into their lives. This jam is the same that we give as gifts, mainly because that is all people ask for (no joke). All flavors are good, but the one we get (and think is the best) is the Red & Black Raspberry.
Kate Spade Salt & Pepper Set
from Nordstrom
Cute salt and pepper shakers can be a nice gift or in addition to something else. It's something that is practical, but nice. Other options:
1
,
2
Abuelita Hot Chocolate
from Walmart
If you've never had Abuelita Hot Chocolate, then go get some right now! They sell them in chocolate tablets or instant packets at most grocery stores, including Walmart and Target. It's a perfect gift with a mug(s) and marshmallows. If you're in Oregon, I would gift
Moonstruck Hot Chocolate
to friends and family who don't live there.
Lavender Hands Collection
from L'Occitane
L'Occitane has some seriously nice products, so they are a great and luxurious gift (even if it is just hand soap and lotion). Other Options:
1
,
2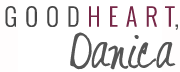 *This post does contain some affiliate links.