So it's pretty much Saturday at this point, sorry for being so late you guys. Anyway, this week's Friday's Fancies is about the color you're crushing on. Right now, I'm crushing on hunter green. It's a little bit harder to find, but it's just a beautiful as the berry, burgandy, and navy of this fall season. This outfit also proves how much I want to wear a sweater, but being in Texas means I'll have to wait about another month for it to get below 85 degrees. Hope those out there in colder climates are enjoying the sweater weather!
This outfit includes:
Barbour Beckwith Sweater
from Madewell
Quilted Puffer Vest
from J.Crew Factory
Cropped Trousers
from Zara
Horrigan by Hudson
from Piperlime
Legacy Duffle in Pebbled Leather
from Coach
Zora Crystal Necklace
from Stella & Dot
Butter London Polish in Queen Vic
from Ulta
Hope you're having a great weekend!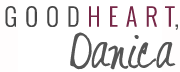 *This post does contain some affiliate links.