I have tried a lot of mascaras in the past 2 years, because I had a mission to find one that didn't irritate my eyes. Easier said than done, my friends. I didn't use to have this issue either. I grew up taking dance classes and with that came recitals and competitions, and undoubtedly the use of mascara. It wasn't till about 3 years ago that my eyes decided to wreak havoc. We're talking seriously itchy, red, and watery. The wateriness seemed to make matters worse. So here are my opinions of the mascaras above, and one that is not pictured. I hated it so much I threw it away immediately.
Loveee! I got this mascara about a month ago now, and I love it. Doesn't seem to bother my eyes and really gets the volume part right. Love the brush, the volume, and that it doesn't make my eyeballs go crazy. It is numero uno right now. It is pricey, but it's worth it.
This one was okay, for a drugstore mascara. Didn't care too much for the really short bristles on the brush. It did give more volume than some I've tried (not more than the Josie Maran though), but it gave a little irritation. Not much irritation, but enough for me to find something else.
This brand is suppose to be amazing and one of the best natural mascaras. I didn't care for it. It did give me irritation and that is not cool. For the price, it should be so much better. Didn't give me the volume I wanted either.
This is my other favorite. Doesn't irritate my eyes, but it's definitely a more everyday volume kind of mascara. Still love it though!
Oh gosh! This stuff is the worst for my eyes. As soon as I put the mascara on, my eyes started to water and get red. I've avoided all Clinique mascaras since then. So bad, so so bad!
These are my personal opinions of these items. What works for me may not work for you and vice versa, but I hope that others with sensitive eyes find my reviews helpful. If you're on the search for your perfect mascara, good luck! It may take awhile, but it's worth it.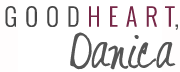 *This post does contain affiliate links.