Travel is always on my wish list and this week's Wishing Wednesday is a more realistic destination.
There are quite a lot of tourists that come to Portland, and yesterday at work I ended up
meeting people from Milan, Barcelona, and Moscow. While I am dying to get back to
traveling in Europe or other continents, the price tag of such travel isn't quite feasible at
the moment. So for those of us who can't make it all the way over there, we have this...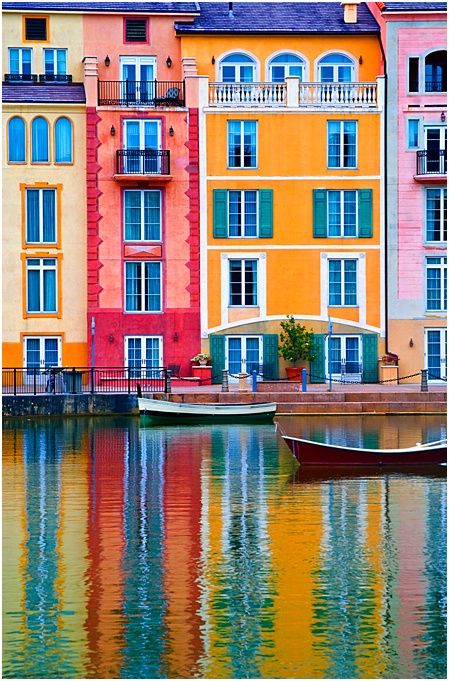 You would think this picture is of Italy, but actually it's a hotel in Orlando, Florida.
Although going to Florida instead of Italy would never be the same, it is kind of cool.
Besides, when you go to Orlando that means visiting Disney World and The Wizarding World
of Harry Potter which is definitely a bonus.