I finally got around to trying one of the many recipes I have saved on pinterest.
This time I tried to make pasta sauce.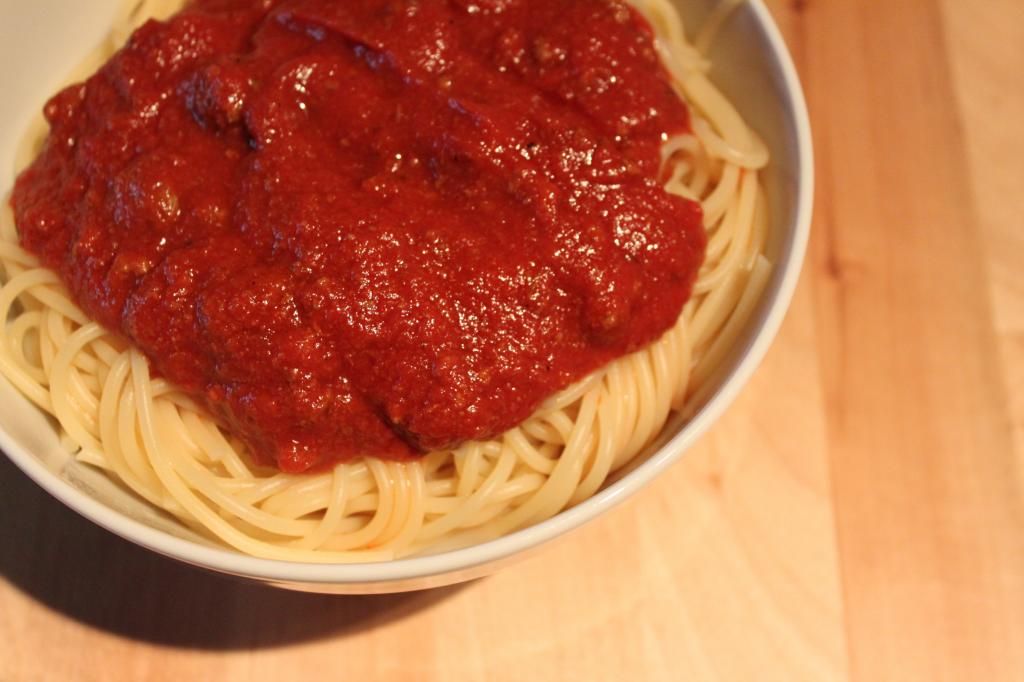 I felt this was a great dish. The only thing I would change for next time is upping the levels of
spices, since I felt it needed a bit more flavor. Granted, I did not use the recommended cloves
of garlic (I'm not much of a garlic fan). Overall, I would definitely say that you should try out this dish!