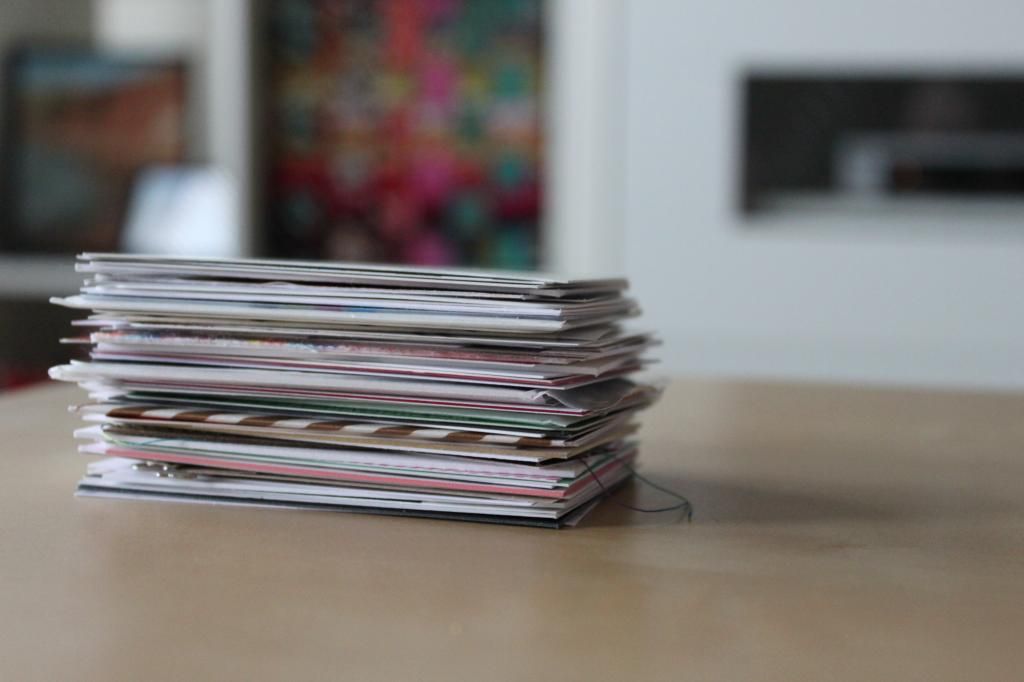 I got home about 30 minutes ago and I'm exhausted.
(at least my flight wasn't delayed! SLC is having some serious winter storms.)
All I want to do is take a nap, which is exactly what I'm going to do.
After that, I'm going to go through that stack of business cards in the picture
and check out the blogs of the people I met.
I'll be back tomorrow to share all of the awesomeness that is Alt!