Hello Goodheart readers! My name is Kira, I am a lifelong Oregonian, and I blog over at
Rain OR Shine
. I'm so excited to be writing this Portland post!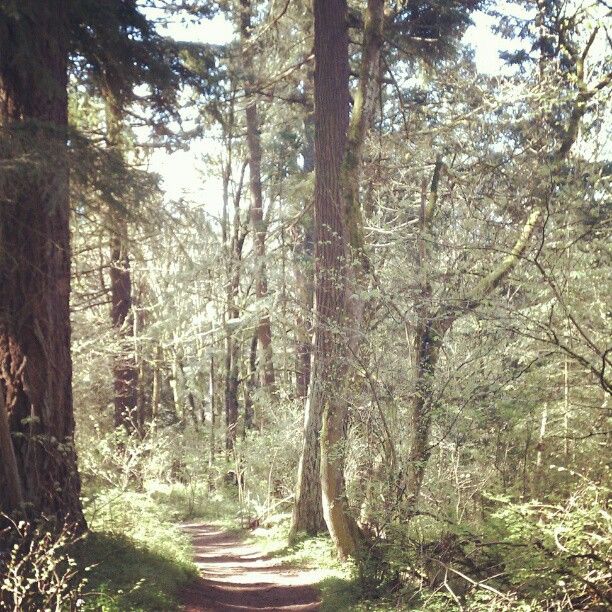 When Danica told me about Portland week, I knew I wanted to write about something in our city that isn't a popular tourist destination. My husband and I really love exploring the outdoors and that is one of the best things about living in Portland. It's only a short distance to great hiking areas like the
Columbia River Gorge
or
Forest Park
on the west side of the city. Those are both very popular destinations for locals and tourists alike. I wanted to share about my favorite hiking location which is practically in my backyard and not many residents even know about it. It's not much of a drive from most parts of Portland, you come across way less hikers on the trail, it has trails for all skill levels of hikers, mountain bikers, horse trails, and it is breathtakingly beautiful. This magical place is called
Powell Butte Nature Park
.
Before our daughter Pearl was born, my husband and I would go on multiple hikes and runs up Powell Butte every week with our dogs. It took us a while to get back into it, but now that the weather is occasionally nice, we have taken Pearl up there as well. She loves it.
There are multiple trail options, but you can hike to the top of Powell Butte and back down in less than an hour so it is perfect for taking a baby or for families with multiple children. The trails are easy to navigate and pretty much all lead to the top so it's almost impossible to get lost. There are also trail entrances from the Springwater Corridor so if you want to mountain bike up the butte, there is no reason to even bring your car. You can safely and easily bike to it. Once you make it to the top, there is an amazing viewing area where you can see so many of the local mountains. There are markers pointing in the direction of each mountain so they are easier to find. The views of Mount Hood are completely amazing. There are also benches and plenty of grassy area for a picnic. I feel so blessed to have such a beautiful park near my home. It really is one of the best things about Portland for me. If you decide to take a trip to Powell Butte, stop by and let me know how it went!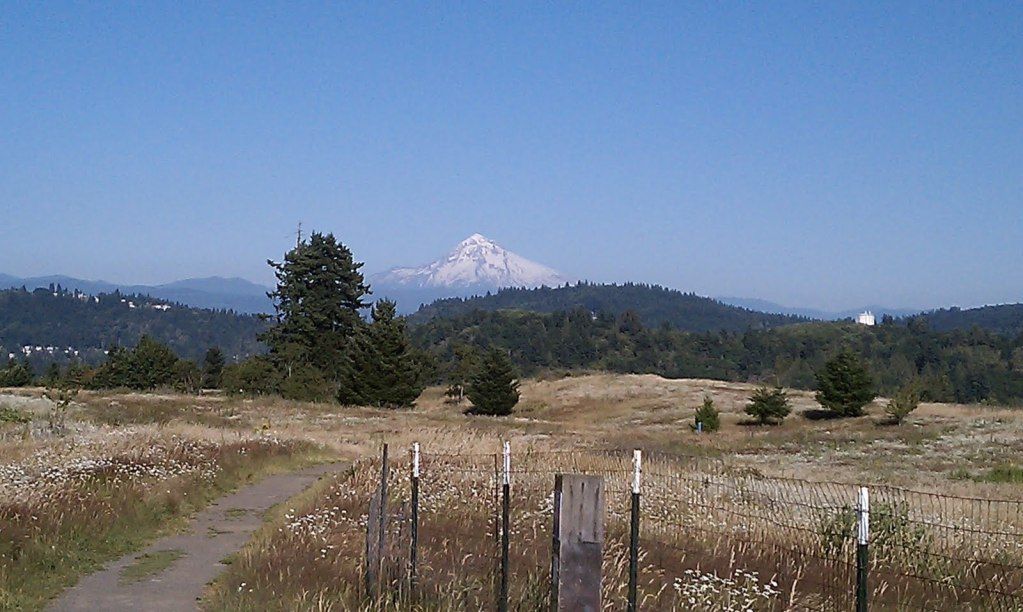 ----------------------------------------------------------------
Doesn't Powell Butte look pretty??
I really need to try some of the hiking trails around here!
Thanks so much for guest posting Kira!
Don't forget to check out her Portland life over on
Rain OR Shine
.