Hi everyone! I'm Stacey, and I blog over at
Gray Skies
. I'm so excited to be doing this guest post for Danica as she celebrates a year of living in Portland! I've lived in Portland nearly my whole life, and it's one of my favorite places in the world. I love being surrounded by green hills, mountains, rivers, and the beauty of nature. One of the places I love most in this city is the Rose Garden.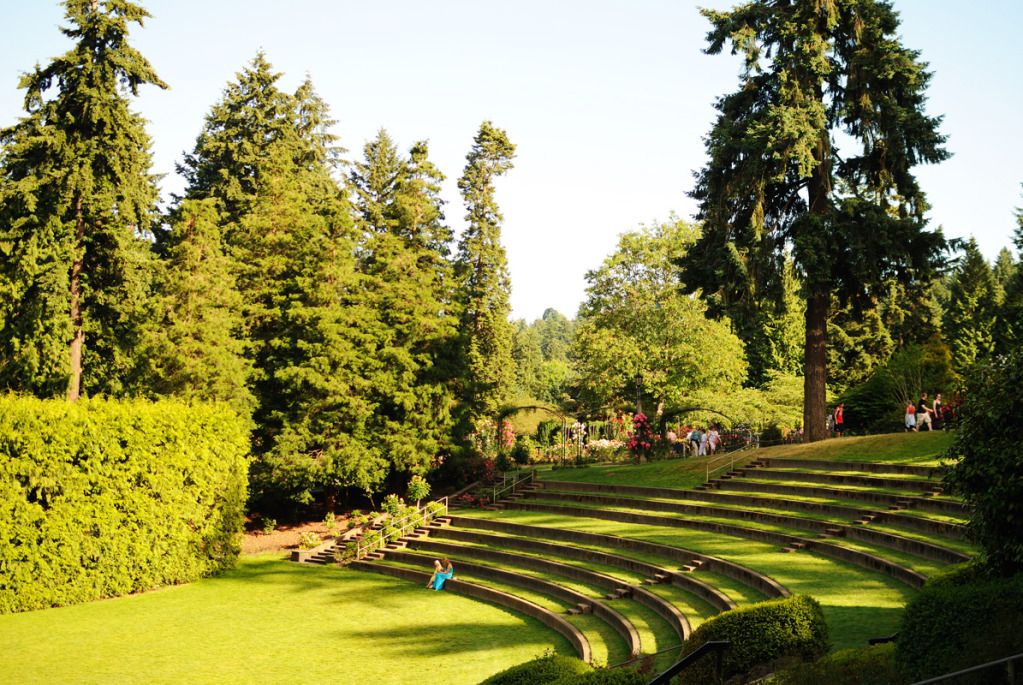 The Rose Garden is at Washington Park, in the west hills above Portland. The view of the city from the park is lovely, but really nothing holds a candle to the garden itself. There are hundreds of different varieties of roses and thousands of rosebushes, all laid out in neat plots. One of my favorite things to do on a sunny summer afternoon is walk up to the garden with my camera, and spend an hour walking around, smelling the roses and taking photos. Even after four years of living within walking distance of the garden, I still haven't grown tired of visiting it. Right now is the perfect time of year to visit – most of the roses are in full bloom, and the weather is (generally) cooperative!
-----------------------------------------------------------------------------------
What do you guys think of the Rose Garden?
It's definitely one of my favorite places in Portland.
Head on over to
her blog
to check out her life
(and great outfits) here in the City of Roses!
Thanks so much for guest posting Stacy!