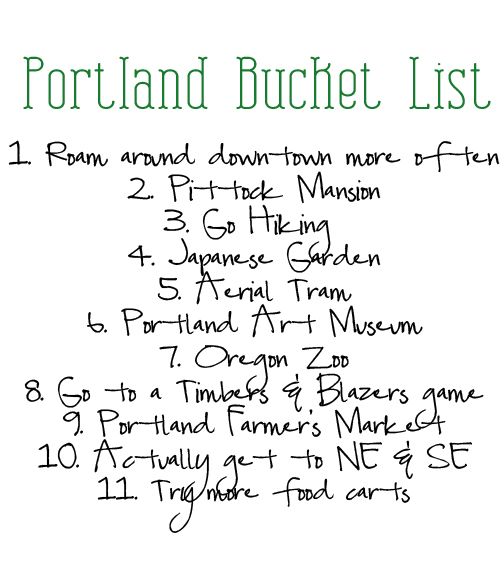 So this is my Portland Bucket List, for now anyway. I'm sure I'm missing things on this list.
I've been really wanting to go to Pittock Mansion, which has a great view of the city. I'd like to go hiking (which I've never really done...there wasn't exactly many places to hike in my hometown)!
Actually visit NE and SE Portland! Sometimes it feels like that side of town is a million miles away, it's not.
And of course, try far more food carts! Cause this is food cart nation people! haha.
I hope you've enjoyed Portland Week and helping me celebrate my one year anniversary of living here!
I'm so glad that I moved here and get to spend every day in a big city that is truly amazing.
Thanks so much to
Sam
,
Stacey
,
Jenni
, and
Kira
for guest posting!
Have a great weekend!
ps This is my 250th post!